Figure 1: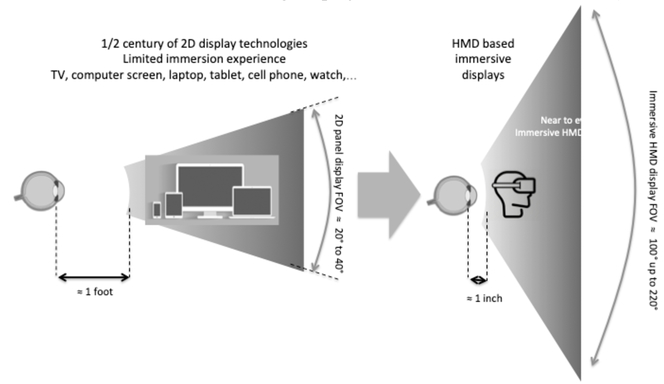 Immersive NTE displays: a paradigm shift in personal information display
Figure 2:

Gartner Hype Cycle showing VR, AR and MR technologies for 2017-2018.
Table 1:
Current AR/VR/MR/Smart Glasses product offerings in consumer/enterprise/defense markets.
Figure 3:
The emergence of Smart Glasses, AR/MR and VR headsets.
Figure 4: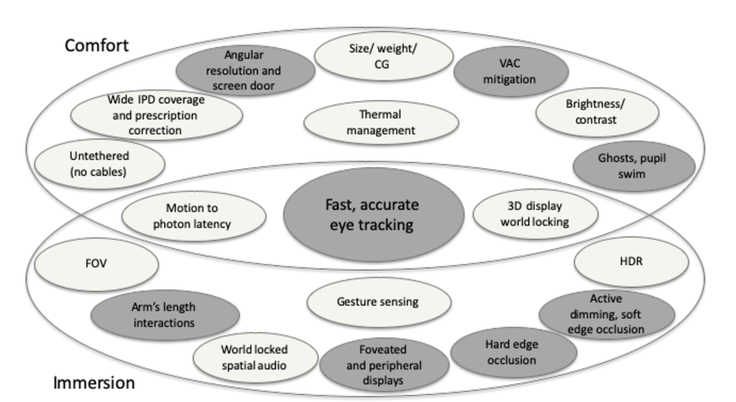 Comfort and immersion requirements for the ultimate MR experience.
Figure 5:
Rod and Cone cells density on the retina (left), optical axis and line of sight (right).
Figure 6:

Natural LCA of the human eye
Figure 7:
Polychromatic Modulation Transfer Function (MTF) of the human eye for various pupil diameters
Figure 8:
Human vision FOV (H and V)
Figure 9: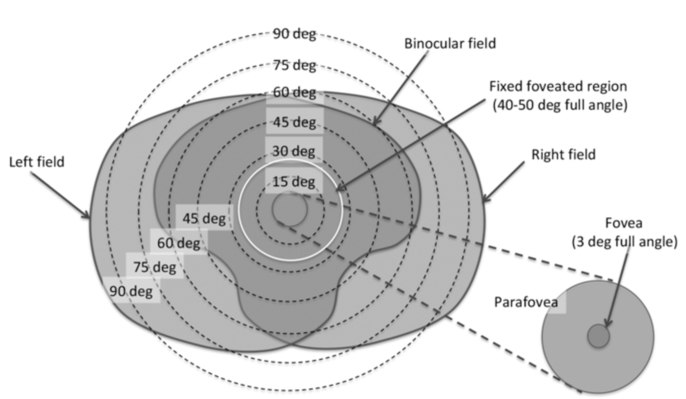 Human binocular field of view with fixed foveated region including unconstrained eye motion allowing for sustained gaze and accommodation.
Figure 10: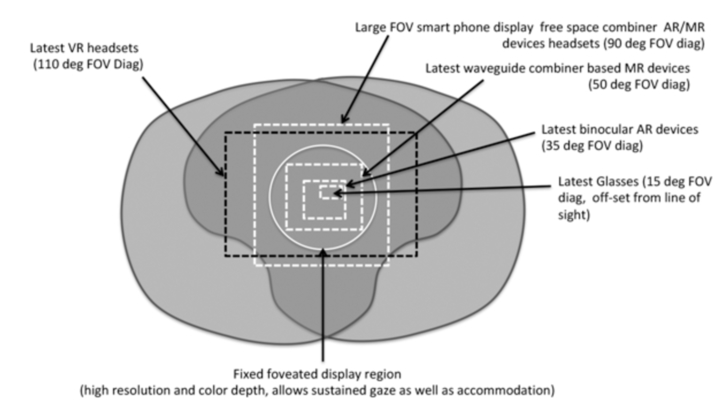 Typical FOVs for current state of the art Smart glasses, AR, MR and VR headsets, overlaid on the human binocular vision and the fixed foveated display region.
Figure 11:
Display FOV and see through FOV for various VR, smart glasses and AR headsets.