Cover artwork
As an author publishing in Advanced Photonics, JBO, or JOM, you are encouraged to submit cover artwork for consideration for the issue in which your research is published. Cover artwork should be visually striking, and informative as well as artistic. Cover images are not limited to figures from papers, but can include relevant photographs, artistic renderings, and other illustrations. Guidelines & benefits are outlined below.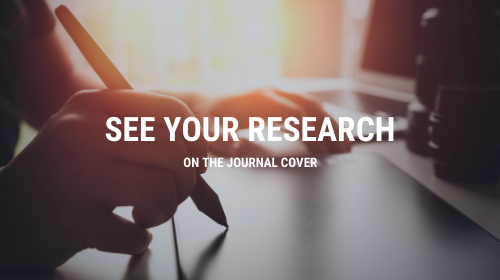 Guidelines
If you would like to nominate cover artwork for consideration, please provide an image of no less than 600 dpi and a minimum of 8 in. x 10 in. The image should not include labels or text. Images can be uploaded with other files when you submit your revised manuscript or sent via email to journals@spie.org.
Please include a brief caption of fewer than 50 words. Submission of an image does not guarantee it will be selected. Authors must secure copyright permission for use of the image and may wish to engage the services of a professional designer or illustrator. Images may be modified by a CLP or SPIE graphic designer.
Benefits
If your cover artwork is selected, your research will be featured at the top of the issue content alert emailed to readers and displayed prominently on the journal's website, generating interest in your research.
A beautiful cover image can also boost your article promotion efforts. Here are a few things to do with cover images:
Share the cover image with the paper link on social media.
Include the cover in print materials, on websites, and in other relevant multimedia.
Include it in conference presentations and other events.
Provide it to institutional press offices to promote the research.
As an additional benefit, you will receive a complimentary frameable poster featuring your artwork on the journal issue cover.
---