Journal of Electronic Imaging
Editor-in-Chief: Karen Egiazarian, Tampere University of Technology, Finland
The Journal of Electronic Imaging, copublished by IS&T and SPIE, publishes papers in all technology areas that make up the field of electronic imaging and are normally considered in the design, engineering, and applications of electronic imaging systems.
Journal of Electronic Imaging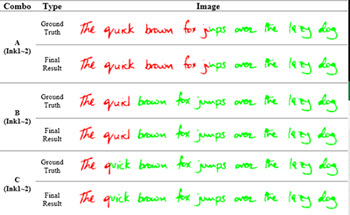 Deep learning for automated forgery detection in hyperspectral document images
Muhammad Jaleed Khan et al.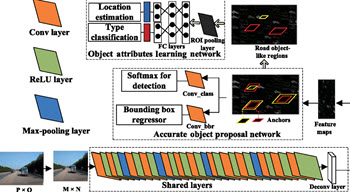 Towards a fast and accurate road object detection algorithm based on convolutional neural networks
Qinghui Zhang et al.
Special Section on Image and Video Analysis, Detection, and Recognition
Guest editors:
M. Emre Celebi and Edorado Ardizzone
September 2018
TOP DOWNLOADS
from the Journal of Electronic Imaging
---
Mary Pagnutti et al. (2017)
---
Yingyu Ji, Shigang Wang, Yang Lu, Jian Wei, Yan Zhao (2018)
---
Bo Sun, Liandong Li, Guoyan Zhou, Jun He (2016)
---
John J. McCann (2017)
---
Xinwei Liu, Marius Pedersen, Christophe M. Charrier, Patrick Bours (2018)
---
Othaila Chergui, Hakim Bendjenna, Abdallah Meraoumia, Srikanta Patnaik (2018)
---
Kristián Valentín, Reinhold Huber-Mörk, Svorad Štolc (2017)
---
Bo Sun, Siming Cao, Jun He, Lejun Yu, Liandong Li (2017)
---
Shagan Sah, Ameya Shringi, Raymond Ptucha, Aaron M. Burry, Robert P. Loce (2017)
---
Yanfang Wang, Qian Huang, Jing Hu (2017)
---
Video introduction to the journal
Author benefits:
Rigorous and prompt peer review (median time from submission to first decision: 29 days)
Rapid, e-first publication of articles (median time from acceptance to publication, including copyediting and typesetting: 25 days)
Professional copyediting and typesetting
Free online color figures
Free inclusion of videos and multimedia
Open access publication option at a low cost
5 free downloads from the SPIE Digital Library for authors
Integration with Code Ocean, a cloud-based code development and publishing platform
Become a Reviewer
CONTRIBUTE TO YOUR FIELD BY SHARING YOUR EXPERTISE

Access &
Subscriptions
SUBSCRIPTION, MEMBERSHIP, AND OPEN ACCESS INFORMATION
Submit a
Manuscript
REACH A WIDE AUDIENCE FOR YOUR RESEARCH