Optical Engineering
Editor-in-Chief: Michael T. Eismann, Air Force Research Laboratory, USA
Optical Engineering publishes peer-reviewed articles reporting on research, development, and applications of optics and photonics.
Special Section on Machine Learning in Optics
Guest Editors: Jonathan Howe, Travis Axtell, and Khan Iftekharuddin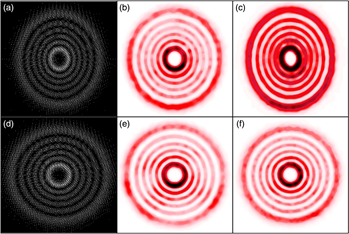 Special Section on Spatial Light Modulators: Devices and Applications
Guest Editors: Ignacio Moreno, María del Mar Sánchez-López, Andrew Forbes, Yoshio Hayasaki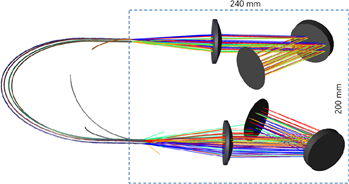 Miniature double-grating monochromator with Littman configuration for pure rotational Raman LIDAR
Yinchao Zhang et al.
Special Section on Holography
Guest Editors: Maria Luisa Cruz Lopez, Pasquale Memmolo, Hao Zhang, Manoj Kumar, Osamu Matoba

Special Section on Terahertz and Infrared Optics: Towards Biophotonics
Guest Editors: Kirill I. Zaytsev, Irina N. Dolganova, Valery V. Tuchin, Vladimir N. Kurlov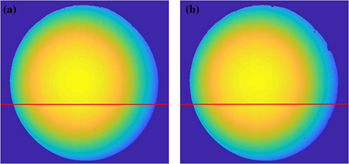 Two-wavelength phase-shifting method with four patterns for three-dimensional shape measurement
Jun Wu et al.
Most Viewed
from Optical Engineering
---
James E. Harvey, Richard N. Pfisterer (2019)
---
Rohith Chandrasekar, Zachary J. Lapin, Andrew Nichols, Rebecca Braun, Augustus W. Fountain (2019)
---
Reza Safian, Galia Ghazim, Nafiseh Mohammadian (2019)
---
Faiz Rahman (2019)
---
Chen Xiong, Jiatao Chen, Feng Li, Ming Cai (2019)
---
Wei Wang, Yujing Yang, Xin Wang, Weizheng Wang, Ji Li (2019)
---
Ingmar G. E. Renhorn, Linnéa Axelsson (2019)
---
Quan Chai, Yang Luo, Jing Ren, Jianzhong Zhang, Jun Yang, Libo Yuan, Gangding Peng (2019)
---
Christoph Röcker et al. (2019)
---
Simon Pevec, Denis Donlagić (2019)
---
Video introduction to the journal
Author Benefits:
Rigorous, prompt peer review
Rapid, e-first publication of articles
Professional copyediting and typesetting
Free online color figures
Free inclusion of videos and multimedia
5 free downloads from the SPIE Digital Library
Open access publication option at a low cost
Integration with Code Ocean, a cloud-based code development and publishing platform
---
Receive Email Alerts
Become a Reviewer
CONTRIBUTE TO YOUR FIELD
BY SHARING YOUR EXPERTISE

Access & Subscriptions
SUBSCRIPTION AND MEMBERSHIP INFORMATION
Submit a Manuscript
REACH A WIDE AUDIENCE
FOR YOUR RESEARCH