Bruce H. Walker
Optical Engineer, Lens Designer

SPIE Involvement:
Author | Instructor
Area of Expertise:
Optical Engineering , Optical Systems Design , Lens Design
SPIE Press Book | 8 January 2009
KEYWORDS: Lens design, Mirrors, Prisms, Image quality, Monochromatic aberrations, Glasses, Refraction, Optical engineering, Optical design, Ray tracing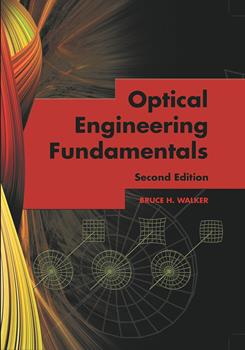 ---
SPIE Press Book | 1 September 2000
KEYWORDS: Visual system, Optical design, Lens design, Visualization, Electro-optical engineering, Mathematics
---
UPDATE YOUR PROFILE
Is this your profile? Update it now.
Don't have a profile and want one?