Subscribe to the SPIE Digital Library
Stay up-to-date with the world's largest collection of research papers in optics and photonics.The SPIE Digital Library provides engineers and scientists with the latest information on light-based technologies. Subscriptions are available for institutions or individuals.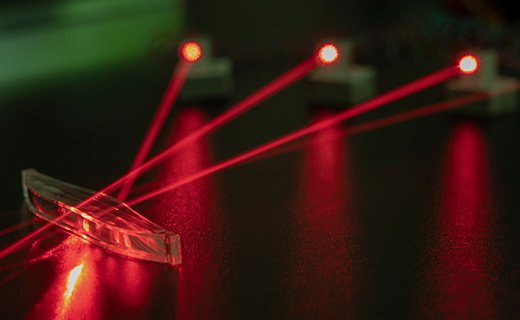 INSTITUTIONAL SUBSCRIPTION INQUIRIES
USA and Canada
Will Goodman
Sales
+1-360-685-5599
willg@spie.org
Rest of world
We have agents who specialize in their territories;
email the address below and we will introduce you.
SPIEDLSales@spie.org
---
.
INSTITUTIONAL ACCESS
Digital Library
An institutional subscription to the SPIE Digital Library provides exceptional value to researchers in academic, government, and corporate research environments. The subscription includes access to more than 540,000 SPIE journals, proceedings, and conference presentations, with more than 18,000 published annually.
eBooks
An institutional eBook subscription gives access to more than 450 SPIE press titles. The eBook collection can be added to a Digital Library subscription or purchased individually.
Individual Journals
Institutions have the option of subscribing to individual journal titles. All journals are available on the SPIE Digital Library platform. Click here to see details on institutional journal subscriptions.
---
PERSONAL ACCESS
Individual Paper Purchases
Individual journal and proceedings papers, conference presentation recordings, and posters can be purchased from individual paper/presentation pages on the SPIE Digital Library. Individual subscriptions are for the sole use of the subscriber and are subject to our Terms of Use.
Personal subscriptions are established by either becoming a SPIE Member or purchasing a download package, as described below:
Paper Download Packages
If you plan on purchasing multiple papers, a personal subscription might be the right choice for you. Personal subscriptions represent a significant savings over single-paper purchases, and SPIE Members save even more. Packages are available for either 50 or 25 download tokens and are valid for one year. The download tokens may be used for any Journal paper or proceedings paper.
50 Download tokens/1-year Subscription
Non-members: $335
SPIE Members: $195*

25 Download tokens/1-year Subscription
Non-members: $250
SPIE Members: $145*

eBooks
Personal eBook purchases can be made at SPIE.org/books. Books are available in print or in PDF format.
For assistance with Personal subscriptions, please contact SPIE Customer Service.